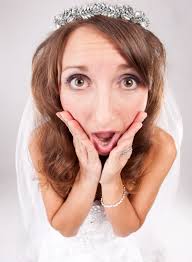 We definitely say YES to requests done RIGHT!
What's the secret to connecting with your reception guests and having an unforgettable time dancing the night away with them? It's knowing how and when to get your guests' music requests.
First, let's look at some approaches you want to be sure and avoid when it comes to your dealing with requests.
Approach #1: You choose all of your own music ahead of time.
The problem: You're just guessing at what your guests will like, and you're not really getting any value from your DJ company.
A number of DJ companies suggest that you go to their website and make all of your music selections. But with all of the other planning you have to do, do you really want to take on the burden of guessing what your 200 or so guests will like? And if you're doing all that work, why do you even need to hire the DJ company? You could just rent the amplification equipment for about $150 and give your buddy free drinks that night to play the tunes.
So, why do some DJ companies take this approach? The answer is simple: It shifts the burden of making sure your guests have a good time from the DJs to YOU! If the dance floor is empty and you confront the DJ about why he can't seem to get the party started, he will likely explain that it's not his fault because, "I'm just playing your play list." The company can get by hiring practically anyone, as long as they can read and play music on a computer. Sadly, this is why most people have experienced more bad DJs than good DJs.
Approach #2: The DJ asks the guests to share any requests at the event.
The problem: Do you really want the music dictated by the few people who have the courage to make requests?
When a DJ asks people to come up and request songs, early on people are hesitant to do so. By the time they start making requests, a good portion of the night is already lost and guests are heading for the door because the DJ isn't on the same page with them.
Approach #3: Ask people to share any music requests on their RSVP.
The problem: While this may sound like a great idea, it's really a recipe for disaster.
When people think about songs they like, they usually don't think about dance songs. Their favorite song might absolutely kill the momentum on the dance floor. But if they request a song, they expect that they will hear it, and this opens up a huge can of worms for many reasons.
What if it's a song that you absolutely hate? If you choose to remove it from the playlist and the requesting guest doesn't hear it, they're going to be upset. They might even go up to the DJ and complain, and you'll end up hearing the complaint and having to try and explain to he guest why you're not going to play the song.
What if someone suggests a song that is inappropriate? When they don't hear it, they'll also be mad at the DJ, and then probably come to you.
What if someone requests a nice song, but you don't know who requested it? If your DJ doesn't have that particular song, he won't know who to ask for a substitute.
What if the song gets played while the guest is in the bathroom or out of the room? You'll just have another unhappy camper.
Beyond all these potential problems, the simple math of this approach just doesn't work. A typical reception dance usually only has about 50 songs that are available for selection, yet the typical number of guests is 200. If they all want to hear one song, it's just not possible to play 200 songs. Three quarters of your guests will be upset.
In a nutshell, having people make requests without accountability and prior to your event is a horrible approach. When you entrust your music to a top-notch DJ, he can flag any questionable requests and let you check them out first that night before playing them.
What if a small group chooses some music that's not a good match for your relatives? It's a problem Class Act helps you avoid!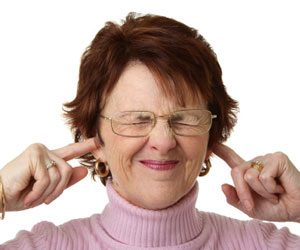 The last thing you need is Aunt Maddie complaining to you that night that the music is too loud and she has not heard her requested song. She is complaining to you because you should have told the DJ.
So now that we've talked about the approaches to AVOID, what's the BEST approach?
Turn to Class Act. We have you covered with our amazingly simple approach. We ask you to give us a list of the songs you like and the songs you hate. We also tell you to be selfish when making out your list. You just worry about yourselves, and leave the worry about ensuring your guests have a great time to us.
Class Act brings two highly experienced people to every event — one keeps the party going while the other stops by each table to take song requests. As we shared earlier, it's not possible to play a song for everyone, but our experience at hundreds of weddings over the years means we have a tremendous ability for reading your audience and knowing what music genres will resonate best for different groups. When we play a specific genre, we can mix it up with some of the requested songs from your guests as well as your own list.
At Class Act, we do it right — with no guessing. Our dance floors are packed all night long — and we look forward to making sure yours is, too!
Plan for success with Class Act.