Let's start with the most beautiful wedding dress for your ceremony. Don't even think about how practical it is — just imagine how stunning you will look and how radiant it will make you feel! The combination will blow your guests away and cement the passion and love that "the love of your life" has for you.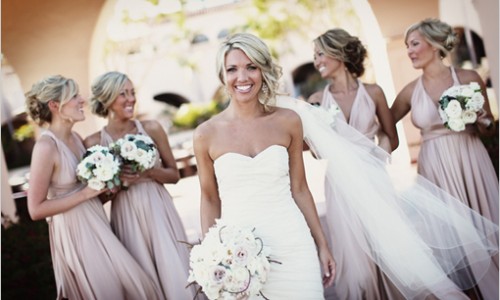 How radiant does this bride look?! It's all about how the dress makes you feel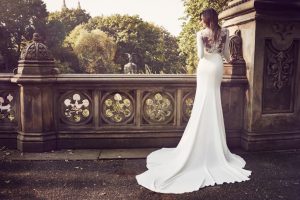 How beautiful is this bride and dress? BUT … can you imagine how dirty her dress will be in just a few minutes after trying to navigate through the guests at the reception?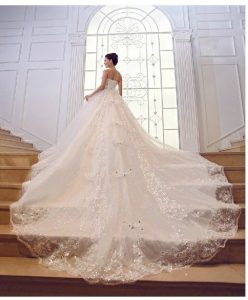 Beautiful for the ceremony, but impossible to enjoy the party!
Let your appearance flow with the evening!
The ceremony is such an endearing and passionate event for you to share your feelings of total commitment. Make sure your dress fills your heart with passion for the way you feel. It is so important that your betrothed sees an image that will last in memory forever.
After your beautiful ceremony, the reception is a time of celebration! Here's a case where you DO need to think about practicality. If your dress is not practical enough to allow you to enjoy yourself with the people who are there to help you celebrate, you'll detract from all the fun and great memories that you can enjoy.
So, here's a great strategy that many brides use to plan for success: change into a second dress. Your second dress does not have to be expensive; it just has to be the same color as the one you wore for the ceremony. By changing your appearance, it sends the message to your guests that you are ready to party! Here are some dress ideas to consider:
A shorter, flirtier dress that is similar in style and color to your dress for the ceremony.
A second dress that is a similar style to your bridesmaids, but is the same color as your dress for the ceremony. Send the message to your bridesmaids that you are still one of the gals!
A dress that you could wear out with your husband on your future anniversaries.
A dress where you really won't care if Aunt Liz spills red wine on you, or if you want to trash it.
A convertible dress.
Check out these photos with some great ideas: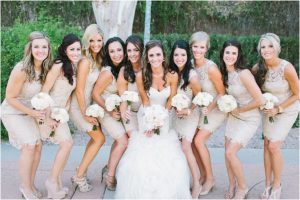 How much fun is this — get the same dress as your bridesmaids, only in white. Change into it for the dance, then tear it up later!
Check out this convertible dress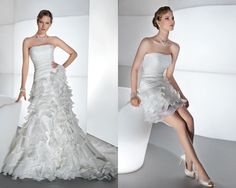 Similar style dress choice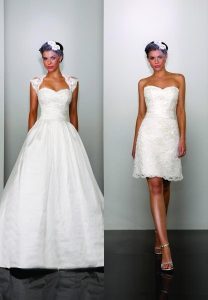 While there are tons of fun choices, it's always a smart idea to choose a dress that has some kind of shoulders,
but still gives you freedom. You don't want to spend the entire night adjusting your dress while dancing!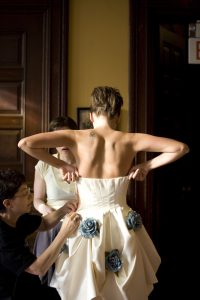 Just saying … how many times have you seen this all night during the dance? Plan better and have more fun!
Here at Class Act, we always have your best interests in mind. The more you can learn from other brides' mistakes, the better chance you'll have at enjoying the celebration of a lifetime with no regrets.