When your wedding day arrives, will you have a plan to ensure you connect with ALL your guests? Creating a plan isn't just a good idea … it's essential!
Let's start out with the premise that you're inviting your favorite friends and relatives. Ahhh…if it were only that simple! Your parents likely have some guests that they think you'll want there … and oh, what about that old neighbor from 20 years ago who still stays in touch with your parents?
Let's face it, if we're going to be brutally honest about wedding guests, most couples can pretty much put them into three categories. Great guests are the people you love most of all and will make your day extra special. OK guests are the ones you're obliged to invite because they are relatives or old friends. Then there are the Dull guests, the people your friends, family and parents are sort of forcing you to invite.
No matter the category, one thing is true: In all cases your guests will want to connect with you. They need to connect with you, as it's considered rude of them not to connect.
Strategies to Create Time for All Guests
The key to effective guest management is creating a time to connect with all guests, but to regulate it so that no single guest or group can monopolize your time. There's nothing worse than having that old neighbor from your childhood reminiscing with you about the time you ate a mud pie … then sharing even more stories you'd just as soon stay forgotten … and wish they hadn't brought up them up in front of your new family. Try these two proven strategies:
Strategy #1: Have a receiving line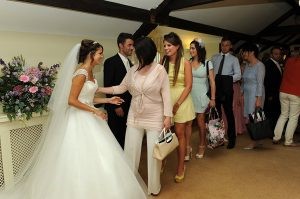 Receiving lines show you care about connecting with all your guests.
Timing: The ideal way to do a receiving line is right after the ceremony, as your guests are leaving the area. This works best because people will be brief; they know they have several people behind them that want to get to the bar. Most people understand it's considered quite rude to chat for a long time.


Positioning: Have the bride's mom stand next to the groom to introduce relatives on the bride's side. Have the groom's mom stand by the bride for similar introductions. You can include the fathers, but they are generally happy greeting guests at the bar.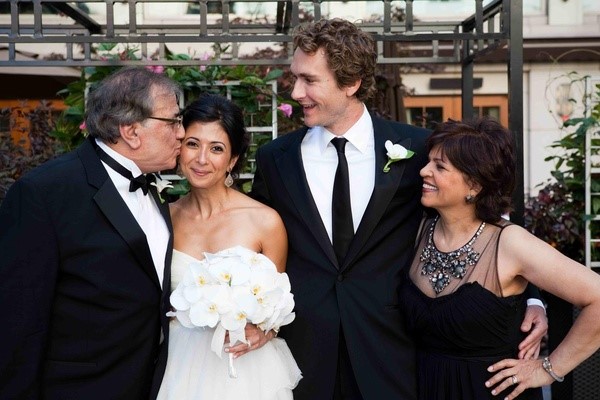 Have your mother-in-law stand next to you to help greet guests.
Strategy #2: Do a dollar dance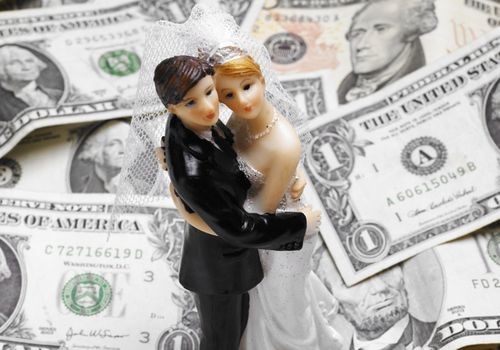 Just like the receiving line strategy, having a dollar dance works because the amount of time you need to spend chatting is kept to a minimum as the next guest cuts in to keep things moving.
By being aware that all your guests need to connect and giving them a short chance to do so, you're able to go back later on your own and spend more time with your favorite guests.
At Class Act, we're always looking out for you to help you create the ultimate wedding experience and the most positive memories of your day!