One of the most physically dangerous parts of the wedding ceremony is the old-fashioned idea that there needs to be a runner. Runners were terrible back when people used them in churches on a tile or granite floor, because they are a loose piece of cloth on a slippery floor. Anyone who has walked on one would agree that it is not very stable. We have even seen people put a runner down a stairway.
An even more dangerous idea is to put a runner on top of grass, gravel, or soil for an outdoor wedding. Just imagine you are the beautiful bride wearing heels and trying to navigate this unstable surface. Because it is on top of a surface that's not smooth, the runner ends up being propped up in the air a bit. In order to avoid pushing the runner forward or dragging it as your heels sink in the grass, you're forced to do an awkward, marching-like step. Even if you are able to step high enough to avoid dragging the runner, your train almost assuredly will.
You can imagine the result. During this magical moment of your journey down the aisle — when your groom and all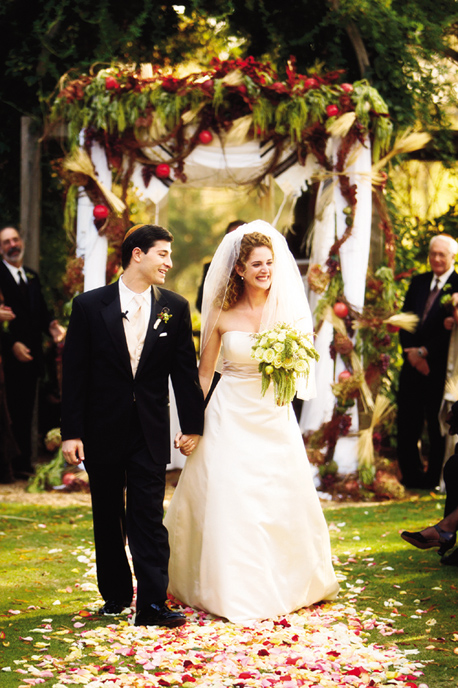 your guests are getting their first glimpse of how beautiful you look — you stumble and do everything you can to avoid falling down. And if you DO fall … how humiliating. One of the most perfect moments of your life just became one of the most horrible.
If you decide you'd like a runner alternative, try placing white flower pedals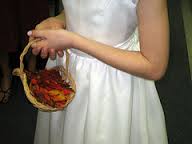 in the aisle before the ceremony. Then let your flower girls (if you plan on having them) toss colored flower pedals that coordinate with your color scheme as they walk.
Here's another great idea: Add high heel protectors to your shoes to give you stability during the ceremony; you can remove them when it's time for dancing. Check out this link on Amazon for many really cute ones to choose from!
http://www.amazon.com/dp/B0070RUXU8?psc=1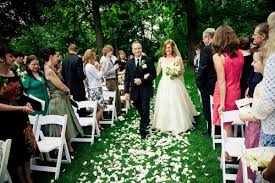 Scary shoes on the grass                            Heels with high heel protectors, much easier and safer.
Class Act is always looking out for you.                             Let the party and great memories begin.