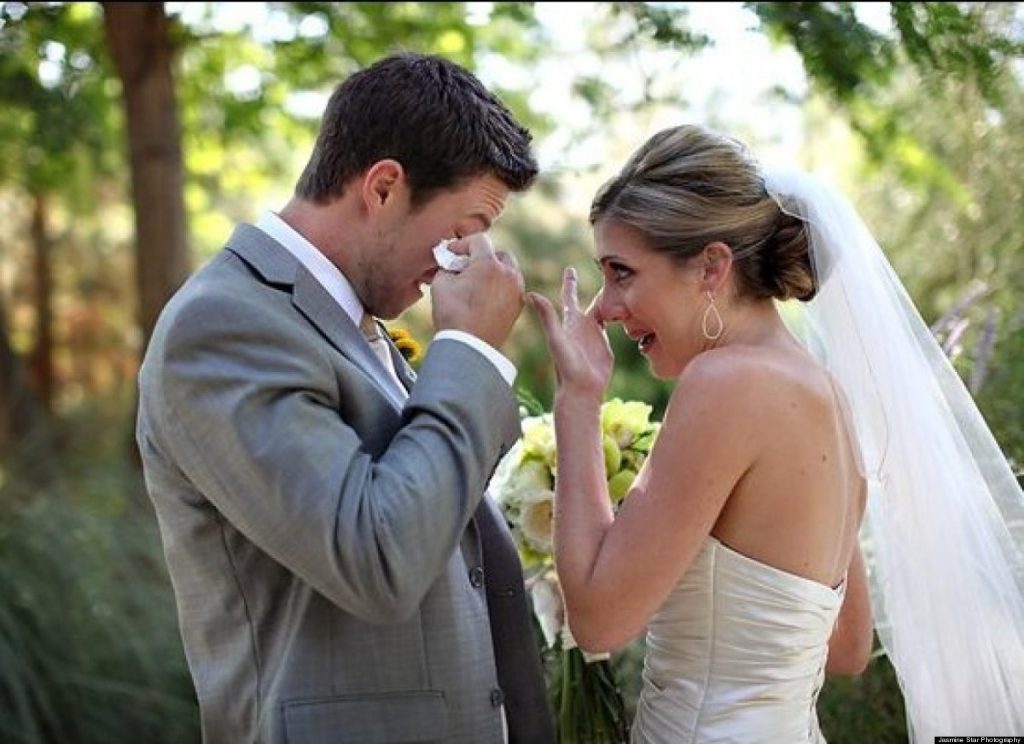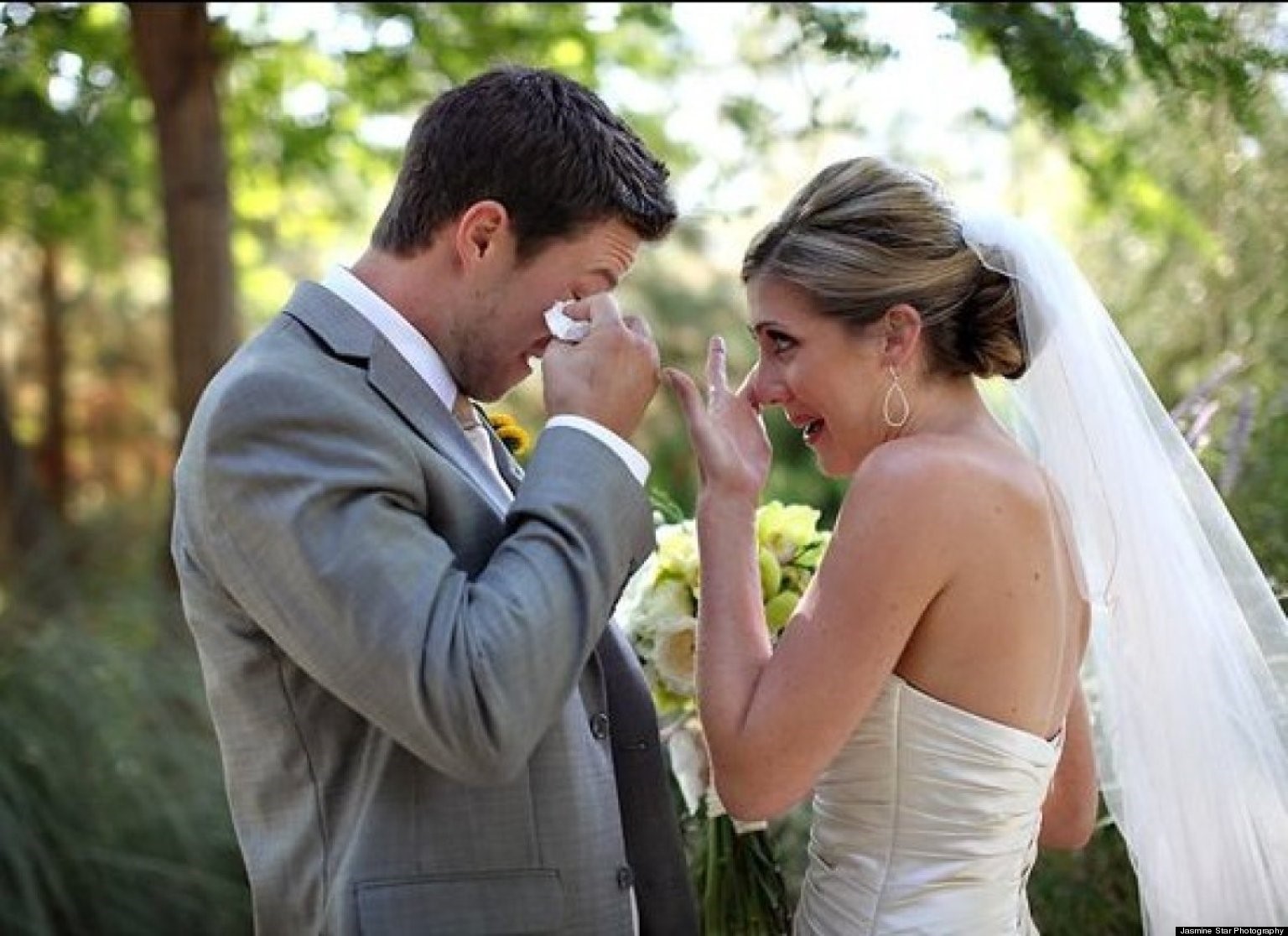 You've likely been together as a couple for a long time — and you've just done a huge amount of work to plan what promises to be a joyous wedding day. When your special day arrives and it's time for your first look at your soon-to-be-spouse looking beautiful in his or her wedding attire, of course you want to make it amazing!
Essentially, you have two choices for seeing each other for the first time on your wedding day: at the ceremony in a formal way, or prior to the ceremony in a private moment that can be as fun and romantic as you want. Here are some things to consider as you decide which way is best for you.
At the ceremony: The long-standing tradition of having a couple first see each other at the ceremony originated hundreds of years ago in a time when marriages were prearranged by the parents. It was thought to be bad luck if the groom saw the bride before the ceremony. It is also where the veil came into play. The veil was not lifted until after the marriage when the groom was supposed to kiss the bride. It was thought that if the groom did not see the bride before the wedding and she was shaded by a veil, the groom would be less likely to have cold feet. As time passed, the practice of not seeing the bride became just a tradition instead of a necessity. Today, veils are much less common, and people generally agree the whole "bad luck thing" has nothing to do with a happy marriage.
If you choose to have your first look at the ceremony, consider that if there was ever an extremely emotional time for the bride and groom and also the bride's dad, it is that moment when the bride walks down the aisle to her groom. Be sure to consider and prepare for those emotions and how they might impact your ceremony.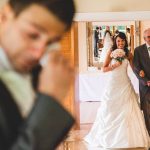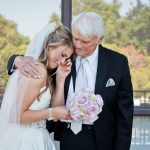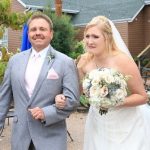 Earlier in the day before the wedding: In our experience, taking about 15 to 20 minutes to do a private first look earlier in the day can be so much more fun and romantic. Let your beloved see you when you can express your love and amazement for each other in private. You can laugh, cry or totally connect in a manner which you will feel the emotion the rest of your life and embrace it. By seeing one another before the whole pageantry of the day goes into play, you'll feel so much better that you have had a chance to affirm your decision to marry and your future together. Here are some fun ideas to consider for your private first look.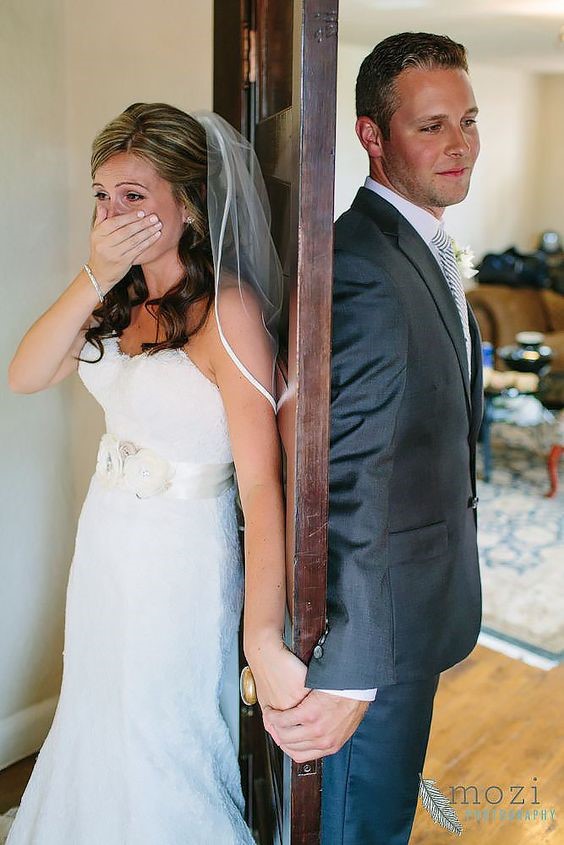 If you are indoors, stand on opposite sides of a door. Then reach out, take each other's hands, and pause before you step through the door. It's a great idea to tell your photographer that you really want them to be invisible during this time. If they want to take a photo, have them do it from a distance and zoom in. You only have one chance to feel the moment. That is a lifetime feeling only you can feel.