Do you need to serve alcohol, nope but it has a dramatic difference on most parties. At Class Act we have only seen about a dozen weddings in over 30 years (8,000 weddings) where there was not any alcohol served. So if you are in the 99.99% of the people that will serve adult beverages this is a great article for you.
There are two main topics: "What's Hosted" and "Location of the bar".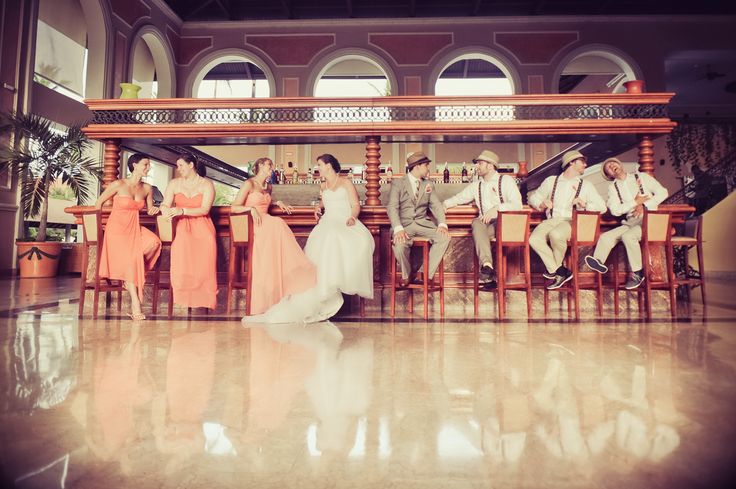 Location being the most important. Whenever possible insist that the bar be in the same room as your guests for the dinner and especially the dance. When it is in another room the rest of the group is out of sight and out of mind. Whenever possible it is best to keep everybody together at all times so that they can feed off of each other's energy and not miss a thing. Now we know who starts the party when it comes to dancing and that is the ladies. Most ladies know where their significant other is…at the bar. In order to facilitate the gals getting the guys out there they need to see how much fun is happening on the dance floor. Then when it is time for them to join in on the fun it is a few steps and they are engaged.
What's hosted?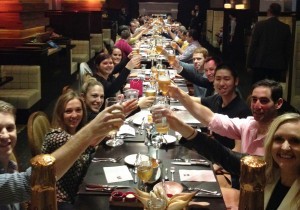 Now what should be hosted relative to alcoholic beverages? Let's talk happy hour first. Generally people are content with beer and wine to be hosted. Many people allow a full bar open during that time, but they just do it for an hour. Venues love it when you have a full bar that is hosted. The bar tab goes way up not just because of the higher cost of drinks but because of wasted drinks. Many times people stand in a line to get their drink. Once they get to the bar tender they order two because they do not want to stand in line again so soon. Then they go on about socializing. During this time frame often they set their drink down look around and cannot remember where they set it. No big deal they just get another after all they are not paying for it. If they paid for it they put a lot more effort in finding the lost drink. Servers hate it also because they have so many drinks to pick up that are not finished or even started.
Its dinner time. Keep the bar open. If people find out that you are closing the bar during dinner they do a mad rush on the bar tender and order a bunch of drinks. I understand that the hope is that they will eat and not get as drunk. The opposite happens people chug a bunch and quickly because no one wants to drink a warm drink. It has the ingredients for making some really drunk people. Let the bar stay open and not make it such rush to get those drinks down. Plus some people get insulted that they are being monitored like children. So the end result is that many times has the opposite affect that you are trying to achieve because the ones you are trying to monitor will always your around your plan.
Time to kick up the party. An open bar is a big mistake for all the financial reasons I previously spoke about, only now multiply the affect. If you have a hosted beer and wine for the evening or until a certain amount has been reached your guest will be happy with that. It is also easier for your guests to monitor their own condition with beer or wine because the alcohol content is general fixed and does not hit you as fast. After all your goal is to have a great party but keep them safe to party with them another day.
Here is the "Most Important Tip"
I suggest you tell the bartender NO shots. Shots can get out of hand and usually do. I know I sound like a real dud but we have seen so many issues that developed as a result of people that are way too drunk and many times the bride and groom end up unhappy. From our stand point we see it all and a crowd that has the spirit is great the crowd that is too drunk to listen to all the fun stuff you planned with us to listen, well it just goes downhill. After all do you really want to babysit your guests?
One last thing once your dance starts ask the bartender to serve all the drinks in plastic. You can try to tell people not to bring drinks on the dance floor but they are used to it. We can tell them several times but people are having fun and they forget. I know you have seen it where a drink glass came out on the dance floor and you have broken glass. Guess what a lot of times there are people on the dance floor without shoes. You guessed it, we have seen our fair share of people that had to go to the hospital. Now that kills a party real quick for so many reasons.
Our goal is to make the very best time possible so that your guests talk about your wedding for all the right reasons. If you would like to contact with us here at Class Act, we have a lot more tips on the subject and will be happy to share them with you. www.theClassAct.com
Party Hard!